Written by Jack123
A Travelers Dream come true! It's the
Portable Hard Drive (PHD)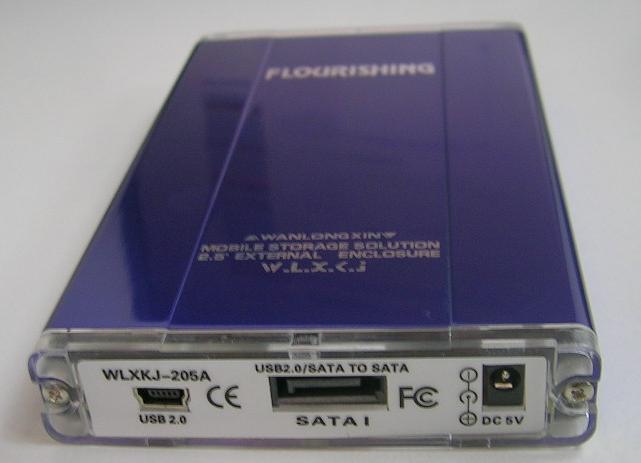 What is it?
A 2.5" hard drive (like the one in your laptop) + a hard drive enclosure

You can either buy it together or buy a 2.5" hard drive and a enclosure separately. It is not hard to install.

The hard drive come in sizes ranging from 20gb - 160gb
What can i do with it?
1. Save your photos from your digital camera on it. Take it with you into the cyber cafe and upload your camera to it.
2. Keep you collection of MP3 on it and swap onto a smaller MP3 player that runs on low batteries such as IPOD nano.
Keep your collection A-Z mp3 on your big drive (PHD.) The ipod nano or other SD card based mp3 players holds 8gb so A-D collection. When your tired of A-D, delete it and then copy E-G from the PHD.
3. Save any work or portable aps, journal notes even AVI movies.
4. If you are plugin in your drive in internet cafes, after a while, YOU WILL have a virus. So you will be actually spreading it around. Be careful when you connect to your home computer, run a complete virus scan first.
As a security measure you might want to carry a portable linux systemprogram that will give you a secure shell against virus and spyware in the internet cafe. Protect your privacy when transmitting sensitive information.
If you have a net book then it has a small hard drive built in.
Want more? OTG is the answer
What is it
OTG hard drive is the same as the regular hard drive but it runs without a computer.Simply connect your Camera to the device and your photos will automatically be uploaded.

As you can see it has a battery pack. The drive has a regular USB connection you
can plug in your camera or SD card and it will automatically upload the files to the hard drive. This would be ideal if you had a camcorder that ran from SD cards.
+ 4
+ 3